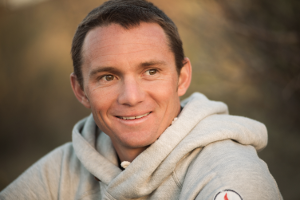 My name is Ben Hoffman and I am a professional triathlete. Originally from Grand Junction, Colorado, I was first exposed to the sport at the University of Montana in Missoula and quickly rose to the top of the ranks at the collegiate level. Since then I have moved on to train in Boulder, Colorado, and Tucson, Arizona, two of the fitness meccas of the U.S. Since turning professional in 2007, I have earned Ironman, Half-Ironman, and National Champion victories. Follow me on my journey to the top of long-distance triathlon.
Ironman World Championships 2016 and 2019
Ironman World Championships 2014
CAREER RESULTS AND SCHEDULE
2019 Season Results
Ironman 70.3 Campeche:  March 17th
3rd  3:52:48
Ironman South Africa: April 7th
1st  7:34:19 *shortened swim
Challenge Cancun: April 28th
3rd  3:51:34 
Ironman 70.3 St. George: May 4th
6th  3:52:36
Ironman 70.3 Eagleman: June 9th
5th 3:22:39
Ironman World Championships: October 12th
4th 8:02:52
Ironman Florida: November 2nd
2nd 7:48:29 - Fastest American Ironman time and fastest Ironman marathon ever recorded at 2:36:09
2017 Season Results
10/14/17 Ironman World Championships 9th 8:19:26 9/10/17 Ironman 70.3 Santa Cruz 2nd 3:33:58 8/5/2017 Ironman 70.3 Boulder 3rd 3:44:17 7/15/17 Xterra Beaver Creek 5th 2:17:13 5/6/17 Ironman 70.3 St. George 12th 3:59:14 4/21/17 Rocky Point Triathlon 1st 1:55:11 4/2/17 Ironman South Africa 1st 7:58:40 3/12/17 Ironman 70.3 Buenos Aires  6th 3:48:39
2016 Season Results 
Island House Triathlon - 2 Days only Xterra World Championships
7th  3:01:40 Ironman World Championships
4th 8:13:00 Ironman 70.3 Santa Cruz
3rd 3:53:18 Xterra Beaver Creek
4th 2:13:30 Ironman 70.3 Vineman 
6th  3:53:18 Ironman 70.3 Coeur d'Alene 
4th 4:01:24 Ironman 70.3 St. George 
12th 4:01:05 Ironman African Championships
1st  8:12:37 Ironman 70.3 Monterrey 
5th  3:46:27 Ironman 70.3 Buenos Aires 
2nd  3:45:39
2022 Schedule
Ironman World Champs - St. George May 7th

Ironman World Champs - KONA October 8th
RECENT POSTS FROM THE BLOG: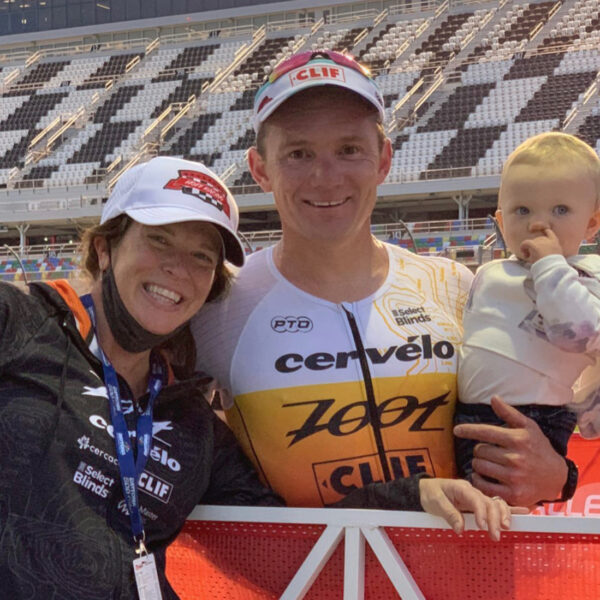 Kelsey
Manager and partner
---
Well, she is my wife, yes. She is also my manager, chef, web designer, social media maven, a shoulder and an ear, water bottle cleaner, bed maker, chamois launderer, biggest fan and sheet stealer. We are a team, 24/7. Email her for her favorite recipes or to see how you can be a part of our team.
---
---
---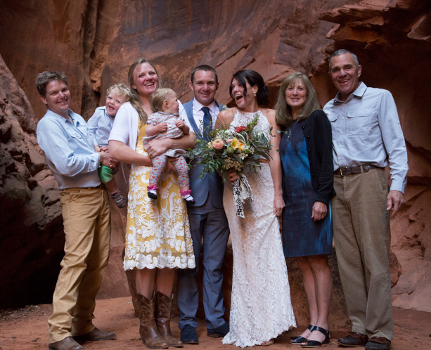 My Family
The Hoffmans
---
My family has been the biggest supporter of my dreams...since day one. I truly won the family jackpot. Thank you Mom, Dad, Lilly, Kana, Chesley and Mae!
---